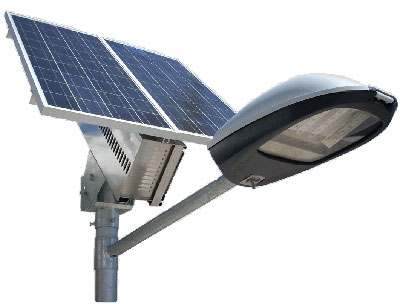 Arizona has an abundance of sunshine throughout the year. Tee Pee Contractors is contracted to install and maintains solar street lights in a variety of forms.
Solar street lights were initially used mainly in third world countries or remote and disaster areas, where electricity is not always available. Today's solar energy technology has evolved and solar projects are appearing in both developed and developing countries.
Street lights using solar technology can be quickly and easily deployed.
Well chosen, solar powered street lights will give years of reliable and maintenance-free operation.

Electric street lights are big consumers of energy, costing millions to cities and municipalities around the world. Solar lighting can be implemented in any remote location where the cost of installing usual power supply is too expensive or problematic. Well designed, solar street lights systems can provide an excellent alternative to traditional electric street lighting, in addition to significant energy and maintenance savings.